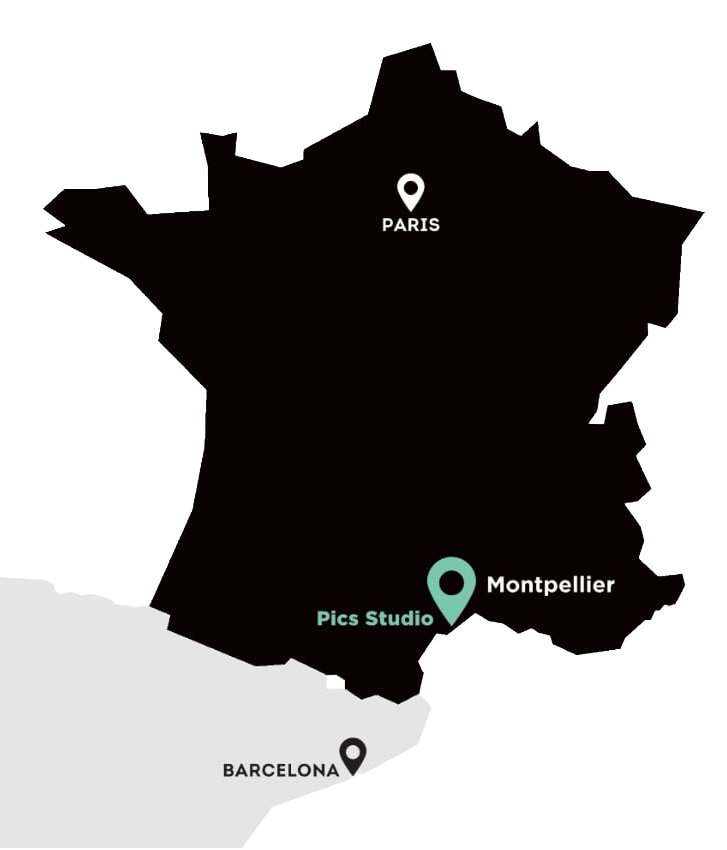 FIRST FRENCH world-class STUDIO ON AN INTERNATIONAL SCALE
A complex of more than 60,000 m2 spread over 3 sites


6 000m2
training facilities

61 000m2
backlots including aconcrete slab of 20000m2

1
Dedicated Recycling facilities Space



2 000
direct and indirectjob opportunities


37 700m2
for production / service providers / stock / workshops
Pics Studio will support the international development of the French sector cinematographic and audiovisual industry.


business aircraft
private terminal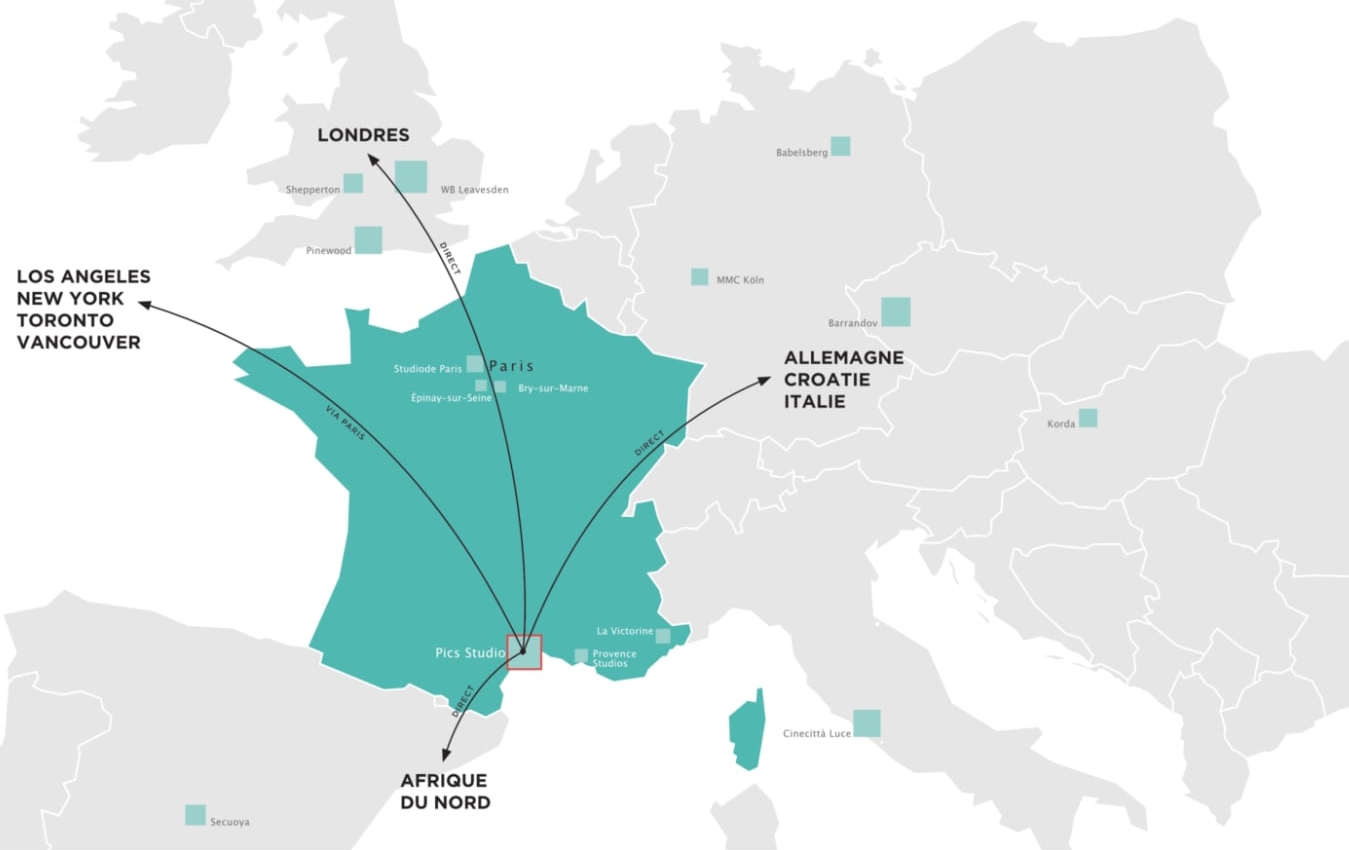 YOUR SUPPORT IS IMPORTANT TO US
If you like the project and it interests you, please let us know
An ecological design
From the moment of its initial design, energy reduction and saving technologies have been integrated into the Saint-Gély-du-Fesc site. > Geothermal energy > Photovoltaic > Use of green energy > Bio-sourced materials
Circular economy: Audio-visual resource centre
Its main mission: to contribute to the reduction of waste and pollution sources in partnership with economic stakeholders within the audio-visual sector. But also, to promote new interactions by allowing the reuse of certain objects and materials, thus creating virtuous circles which limit waste production. Soft connections & travel optimisation.
Soft connections & travel optimisation.
> On-site travel with electric vehicles and/or bicycles> Travel optimisation though use of a carpooling organisation.
Today, first and foremost, reducing the carbon footprint of an audio-visual production means reducing travel by encouraging studio filming.
But this isn't enough…
Achieving carbon neutral status means anticipating the challenges to come.
With a considerable awareness of climate issues and sustainable development, Pics Studio aims
to be innovative and exemplary by taking concrete action.